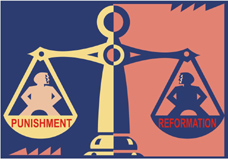 JUSTICE THROUGH

PRISON
THE DUAL PURPOSE
PUNISHMENT
* Avenges or brings Justice to the Victim
* Prevents tampering with the evidence
REFORMATION
* Protects and gives opportunity for change; Breaks the circle of Crime.
IMPRISONMENT is for retribution as well as for REFORMATION.
Ignoring correction would mean producing hardcore criminals with larger network.
WE SUGGEST a system be developed where the offender works hard, earns, gives to the victims family and in the process be trained in some skill.
Prisons are for Reform and Correctional Administration
Prison organization and human resources available there, would be required to meet the emerging challenges of developments in political, social, economic and technological spheres both at national and international level. Organizational motivation, moral & attitude of personal and administration culture in prisons are to be transformed to attain the basic aim of prisons and correctional administration i.e. safe and secure custody of prisoners with their reformation and rehabilitation to make them useful and law-abiding citizens of the country.
Thus objectives of Prison and Correctional Administration are:
To protect society against crime by secure and safe custody of prisoners and to develop a sense of discipline amongst them.
To provide conducive conditions to prisoners for their reformation and rehabilitation.
To provide basic minimum facilities to the prisoners for maintaining their human dignity.
To motivate the prison personnel to achieve the above objectives.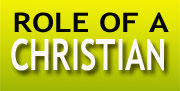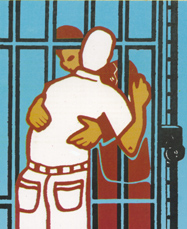 THE LEAST YOU CAN DO
* Pray for Prisoners
* Write Letters
* Visit them & their family
WHY SHOULD YOU?
Jesus said. in Matt. 25:43,45
"I was sick and in Prison and you did not look after me." "I tell you the truth, whatever you did not do for one of the least of these, you did not do for me."
DO YOU SEE THE PRISONER DIFFERENT FROM YOURSELF?
* We are ALL image-bearers of GOD
* ALL have come short of the glory of GOD
* For ALL have sinned
* For GOD there is NO degree of sin
LOVE THEM AS YOU LOVE YOURSELF, THEY ARE YOUR NEIGHBORS.