SPONSOR

You can make difference in the lives of these

PRECIOUS CHILDREN

CPPP

Give cheerfully !


 

Get abundantly !!
1. By faith & much prayer Funds for the projects at Prison Fellowship Bengaluru are raised solely by Bro. RENY GEORGE. The norm of Prison Fellowship is: Every project raises its own funds for maintaining & sustaining the programs initiated.

2. Persons mainly in India and abroad known personally to Reny George continue to contribute as the God lays burden on their hearts. The expenditure for most activities are run by designated funds. General funds are used for maintainance and sustenance of the project.

3. Prison Fellowship Bengaluru accounts are audited by M/s Silu Associates in Bangalore & Prison Fellowship India accounts are audited by the Prison Fellowship India National Office, Kottayam - 686010, Kerala. As a policy 10 % of all funds raised under PFI by Prison Fellowship Bengaluru are remitted to the Prison Fellowship India National Office.
All foreign Cheques and Drafts should be crossed / accounts payee and drawn in favour of
"PRISON FELLOWSHIP BENGALURU."
All foreign donor cheques / drafts will be processed under FCRA of PFB.


Indian Cheques in favour of: "PRISON FELLOWSHIP BENGALURU."
Send in the address below (Register post preferred):

Prison Fellowship Bengaluru,
Narayanapura, Kothanur,
Bangalore - 560077, Karnataka, INDIA.
Mobile: 09632502178, 09448314323.
E-mail: pfbengaluru@gmail.com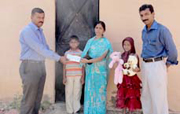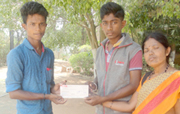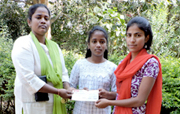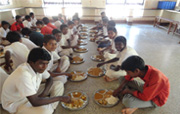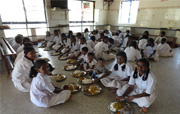 ..and the govenment shall be upon His shoulder. Isa. 9:6